Pre-order
Out soon! Simultaneously an exhibition catalog and philosophical inquiry, the book features texts by the three artists, philosopher Margrit Shildrick and art historian Olga Majcen Linn.
You can pre-order the catalog by emailing us your address and the desired amount of copies.
We embraced an affordable price to make sure that also students, young artists and practitioners with low income can access the research.
Price 15€ + postage (zone-depending). We accept paypal or bank transfer.
30.03.2023 Catalog Launch
Catalog launch on March 30 at 7:00 pm at the Bibliothek Pablo Neruda Berlin. (Frankfurter Allee 14 A, 10247 Berlin). Facebook event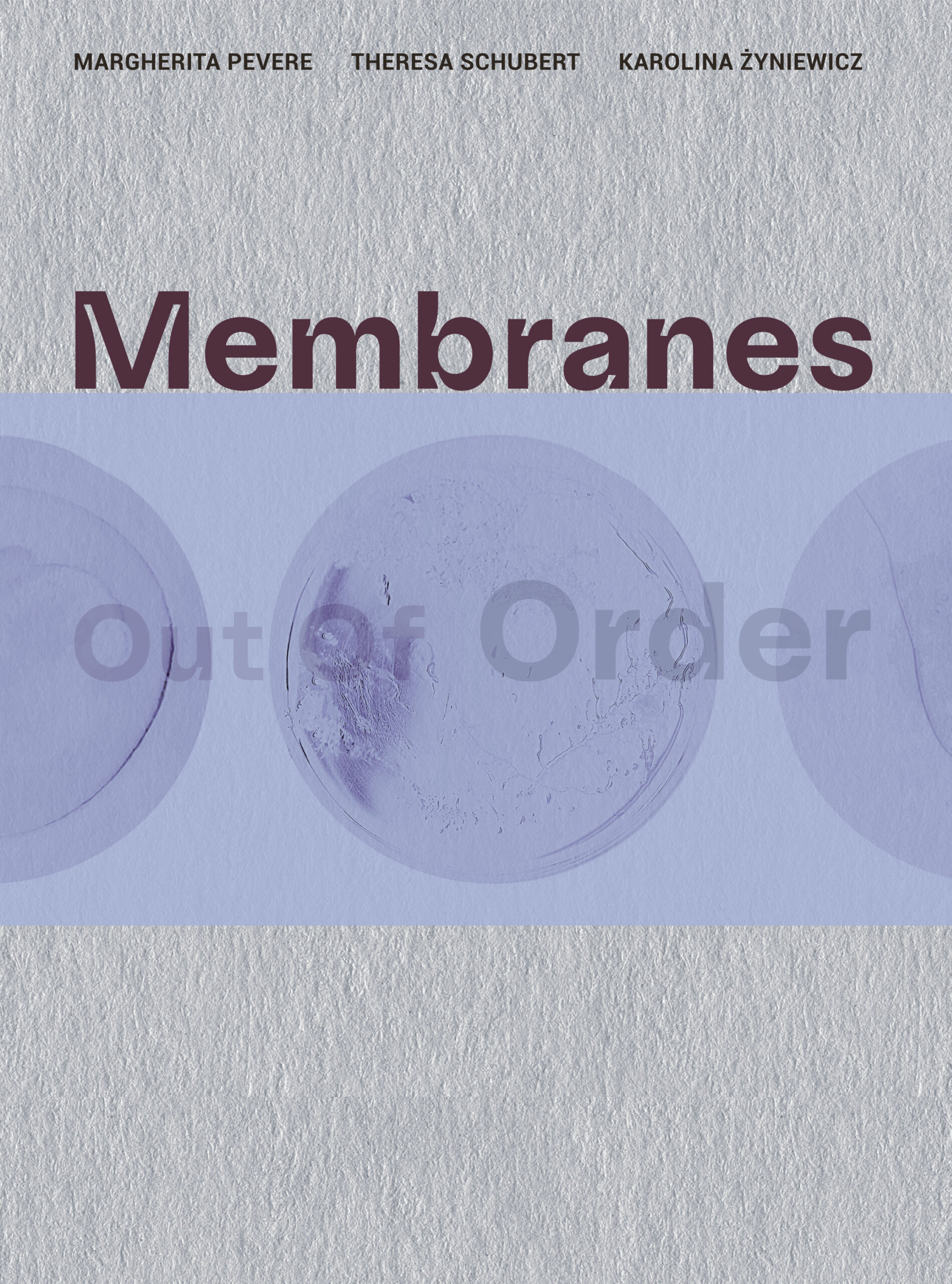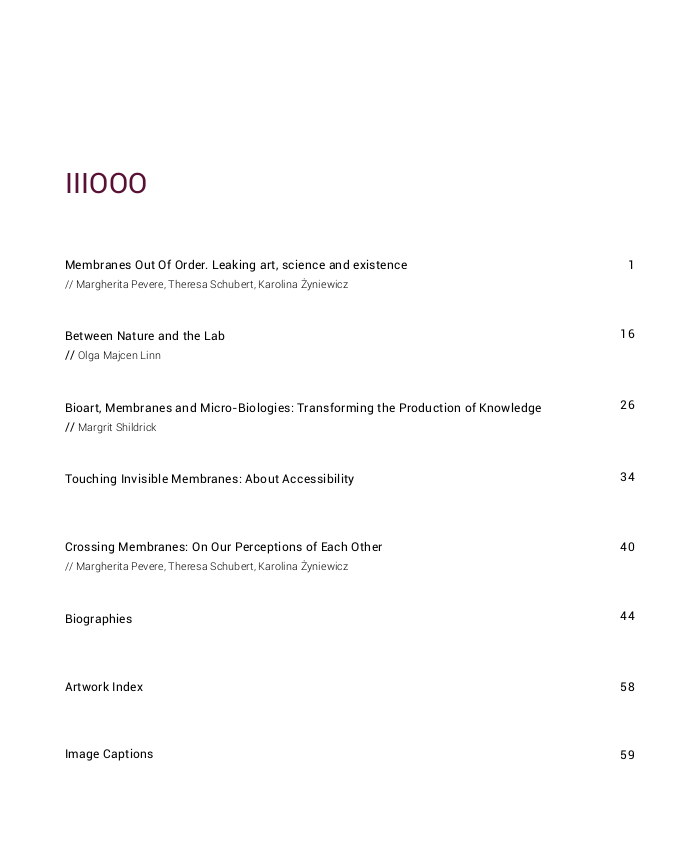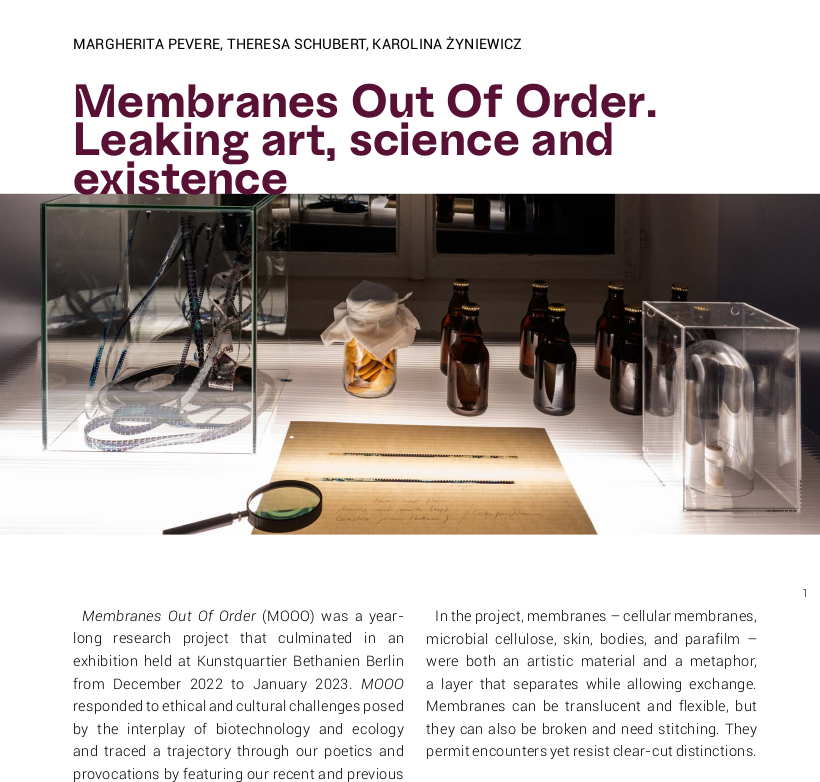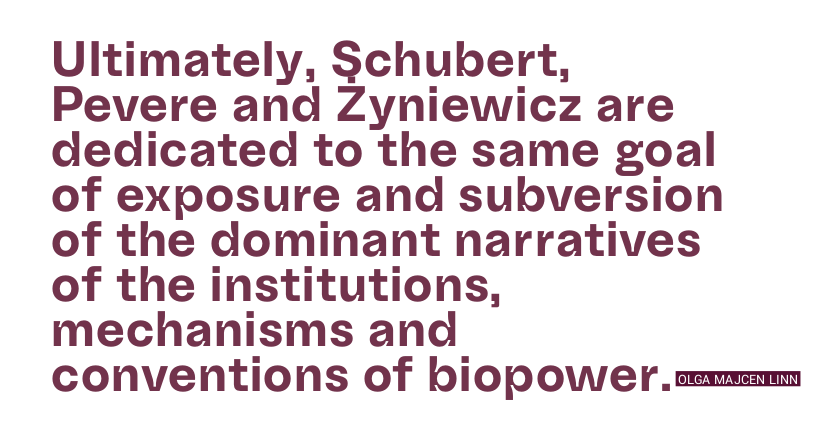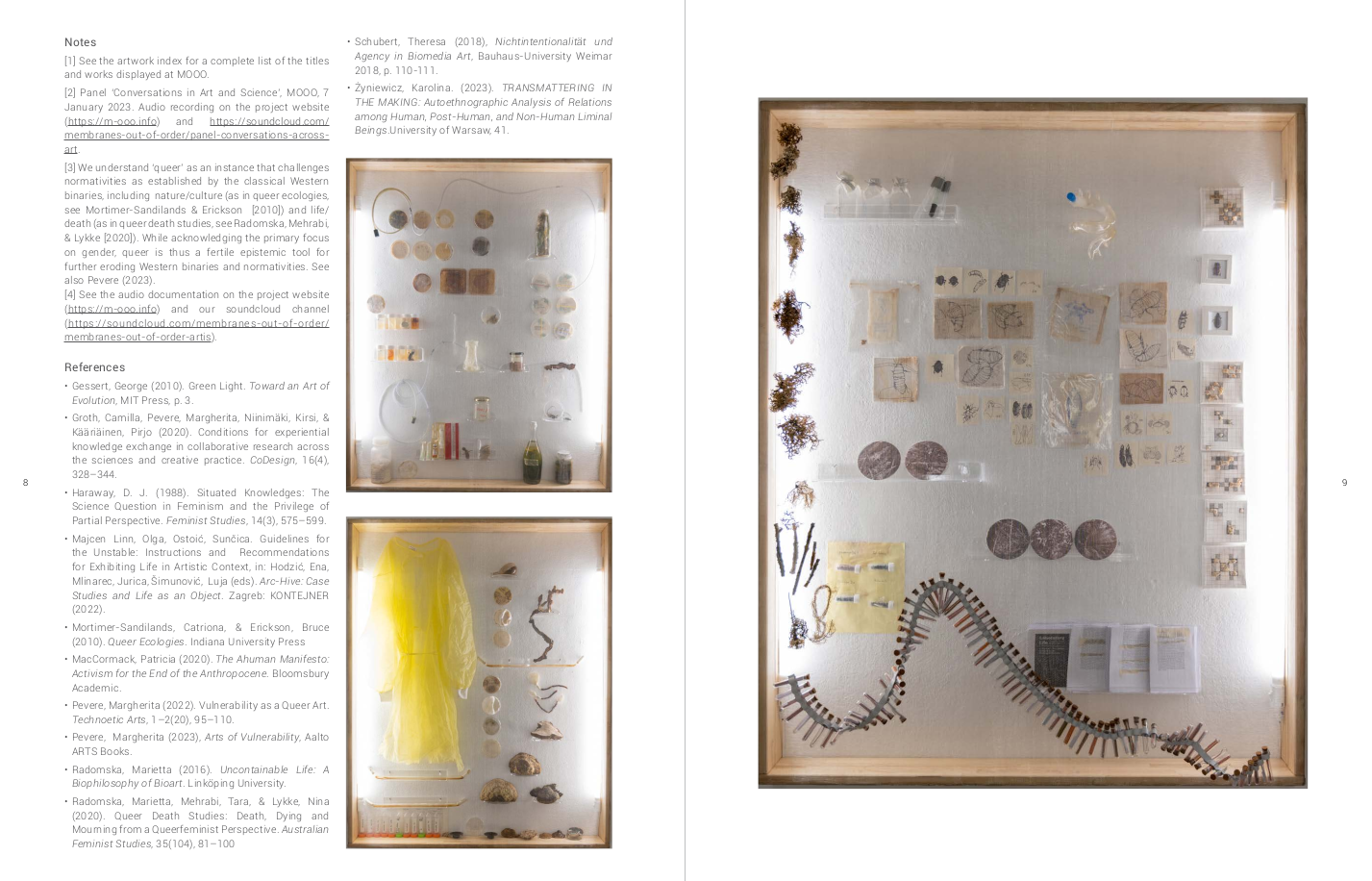 Read & Buy
ISBN 978-3-00-074189-0 / Softcover with banderole / 68 pages  in color / 15€
For orders, please email us stating your address and the desired number of copies. Shipping costs depend on the country.
Paypal: info@membranesoutoforder.com
Bank transfer IBAN: DE25 1005 0000 0191 1670 10
Book design by Daniela Brilhante
More info
How to get to the presentation: